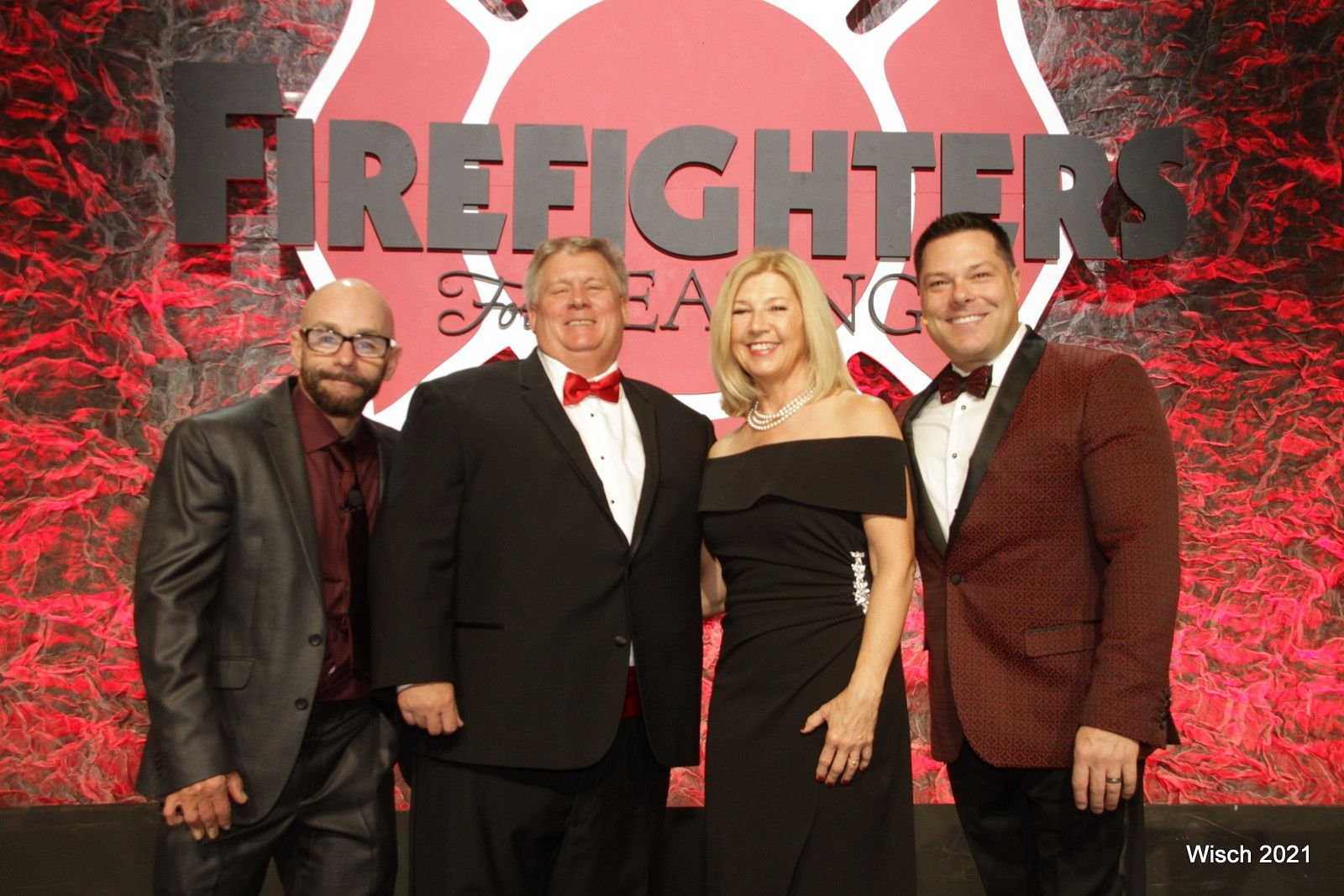 The 2021 Firefighters for Healing Red Tie Gala returned on November 6th and was better than ever! As a proud sponsor of this premier Twin Cities event, Meuser, Yackley & Rowland's hosted 65 guests who were thrilled to wear their finest red gown or tuxedo, and support Jake LaFerriere and the Firefighters for Healing mission any way we can. Nearly 900 registered guests came together at The Depot in Minneapolis to honor firefighters and help raise funds for the completion of their new housing development, the Transitional Healing Center. It was incREDible!
Located one block away from Hennepin Healthcare and inside The Moment apartments complex, the Transitional Healing Center will be a home-away-from-home for so many families of firefighters and burn trauma survivors in the years to come. This unique housing is currently being developed by Sherman Associates and constructed by Kraus Anderson. This special project will not only offer a comfortable place to stay for those first responders, burn trauma survivors and their families, but will provide emotional support and resources so they can focus on healing. Take a virtual tour of the Transitional Healing Center here:
"Patients who have survived burn trauma have unique challenges and often a very lengthy recovery. Their families are often displaced for weeks, if not months. When any firefighter from Minnesota, Wisconsin, or the Dakotas is sidelined by a line of duty injury or a medical diagnosis like cancer, heart issues, or PTSD, we are here to provide relief and support. Firefighters for Healing works with community partners to meet the physical, emotional and financial needs of patient families", said Firefighters for Healing Founder, Jake LaFerriere. "We show up with compassion, understanding and the ability to take action."
Firefighters for Healing is a non-profit 501c(3) organization founded in 2011 by LaFerriere, a Minneapolis firefighter who experienced firsthand what burn survivors go through in their recovery. Firefighters for Healing is a 100% volunteer organization, so every penny of the funds raised go directly to help burn survivors. Those funds are used to provide daily living essentials lost in a fire, support a summer camp experience for young burn survivors, offer financial assistance for surgeries, and so much more. The funds raised at this year's Red Tie Gala will go towards the $6 million Transitional Healing Center project. To learn more about Firefighters for Healing and Jake's story, visit their website.
Each year we are amazed at the love shown and the stories shared, and this year's gala was no different. We are grateful to those who come together to honor, celebrate and fundraise for this amazing organization. Ron Meuser was a founding member of the Firefighters for Healing Board of Directors, and Meuser, Yackley & Rowland, P.A., continues to be a proud sponsor of the annual Red Tie Gala. Our firm was instrumental in helping Jake secure Minnesota Workers' Compensation, PERA and other health benefits after his tragic on-the-job injury. We are honored to know Jake and support his mission to help burn and trauma survivors at the time they need emotional and financial assistance the most.